Why I decided to lining
It is a real big discussion point whether homemade face masks are safe or not.
A homemade face mask does not protect you from getting sick and does not replace hand washing and / or the 'keep your distance' law.
In Germany people are obliged to wear something to cover their nose and mouth in public places or when you are among people.
This is not to protect yourself, but to prevent / reduce the spread of diseases! to others.
And since every little bit helps, I proudly like to wear a mask.
Does the idea of having a filter layer in your face mask feel better for you? In a short video I show how I hand-sewn a lining/ filter in my crocheted face mask. I used an old shirt, but you can take also other fine fabrics or even a clean coffee filter.
You can do it the way I show you in my video with any yarn/ fabric face mask.
Stay save 🌸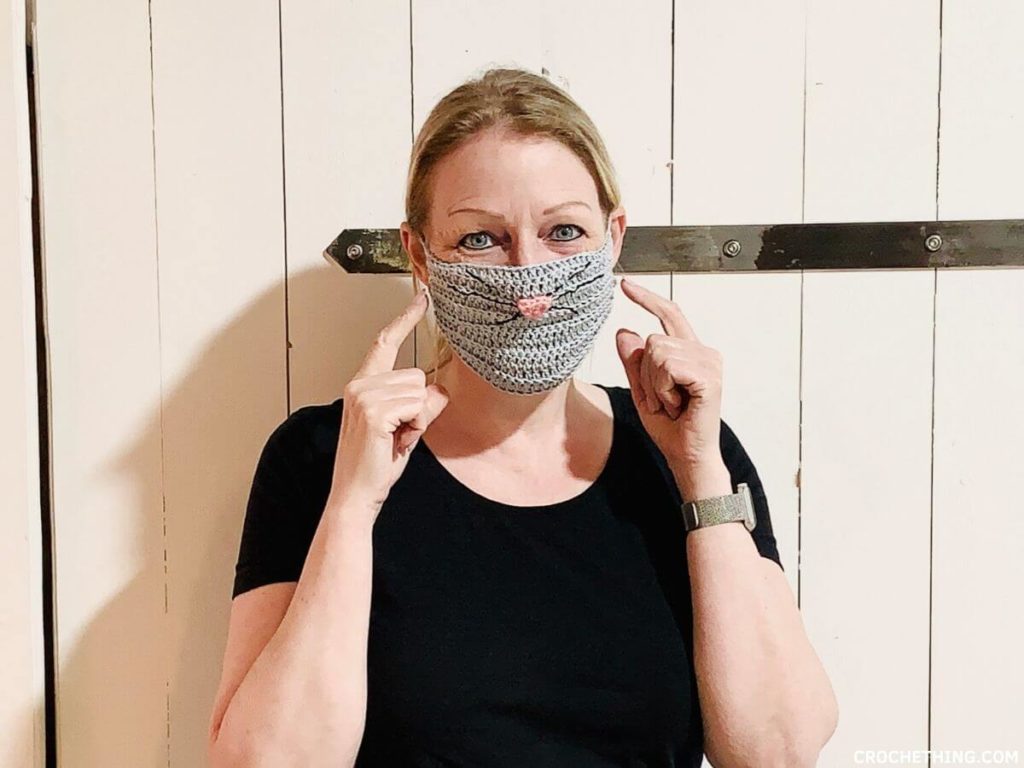 To the cute & easy cat face mask
free pattern:
https://www.crochething.com/cat-face-mask/
Video
To make it easier, I've made a video tutorial showing you how to make a lining in this cute & easy face mask. You can do it this way with any yarn/ fabric face mask.