If you love the Popcorn Stitch and Bobble Stitch, you'll definitely love the Puff Stitch! This fluffy crochet stitch is made by pulling up many loops, varying from 7 to 11 loops. It creates a beautiful texture and can be used for many projects such as hats, shawls, bags, blankets, potholders.. In this tutorial I'll show you how to make the puff stitch.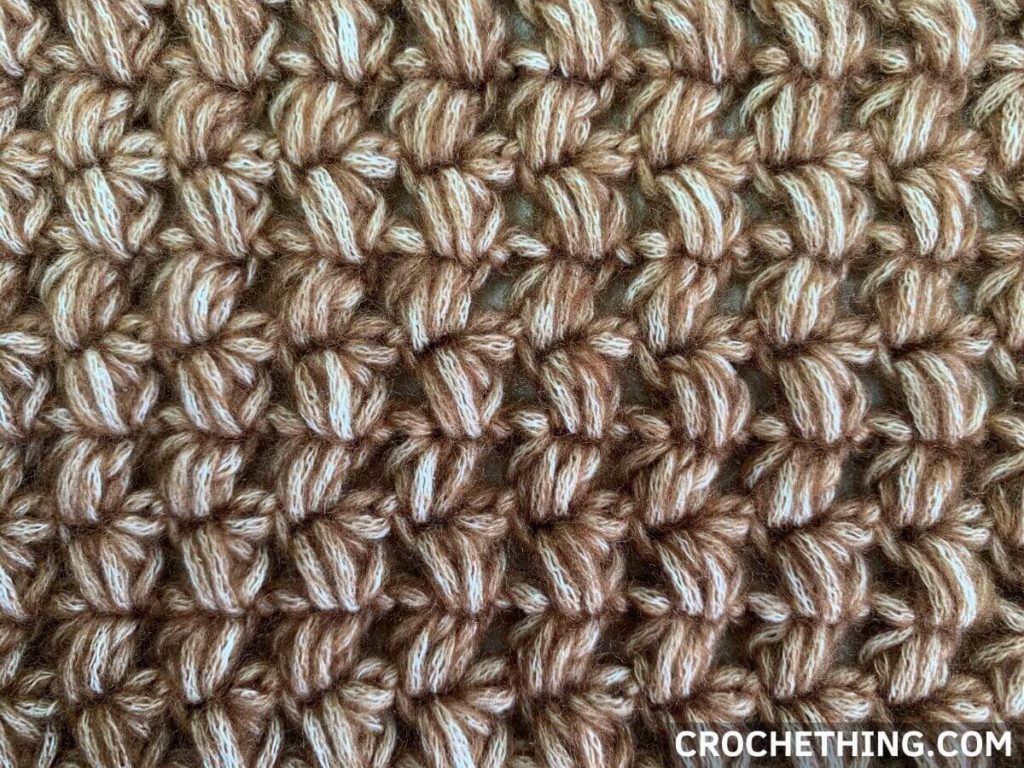 Puff stitches
The abbreviation is usually Puff or Ps. Puff stitches are a variation of half double crochet stitches. Instead of completing the HDC as usual, you'll have to pull up a few more loops in the same stitch. The stitch is then finished by pulling yarn through all loops on the hook. This results in a beautiful 'puffy' stitch. Even though it is not a difficult stitch, you might have to practice with getting the right tension.
How many loops?
Usually a puff stitch is made by pulling up loops for a total of 3 times (7 loops on your hook). However, each pattern will tell you how many loops you'll need to pull up for that specific project. This often varies between 3 and 5 times (=11 loops). The more loops you need to pull up, the more yarn you'll need, and the puffier the stitch.
Variations of the puff stitch
There are many variations of the puff stitch. Normal puff stitches are worked under both loops of a stitch. Sometimes a pattern will tell you to work in a chain space or puff stitch. You can also make staggered, stacked, zigzag and braided rows.
Tutorial: how to make a puff stitch
Don't worry if the puff stitch doesn't make sense right now. With my photo and video tutorial below you'll see that it's a fun and simple stitch. Enjoy, and before you know, you will be an expert!
Abbreviations:
ch: chain
puff st / ps: puff stitch
Materials:
– Katia Basic Merino
– Crochet hook 4mm

Video
To make it easier, I've made a video tutorial showing you how to make a few puffstitches.